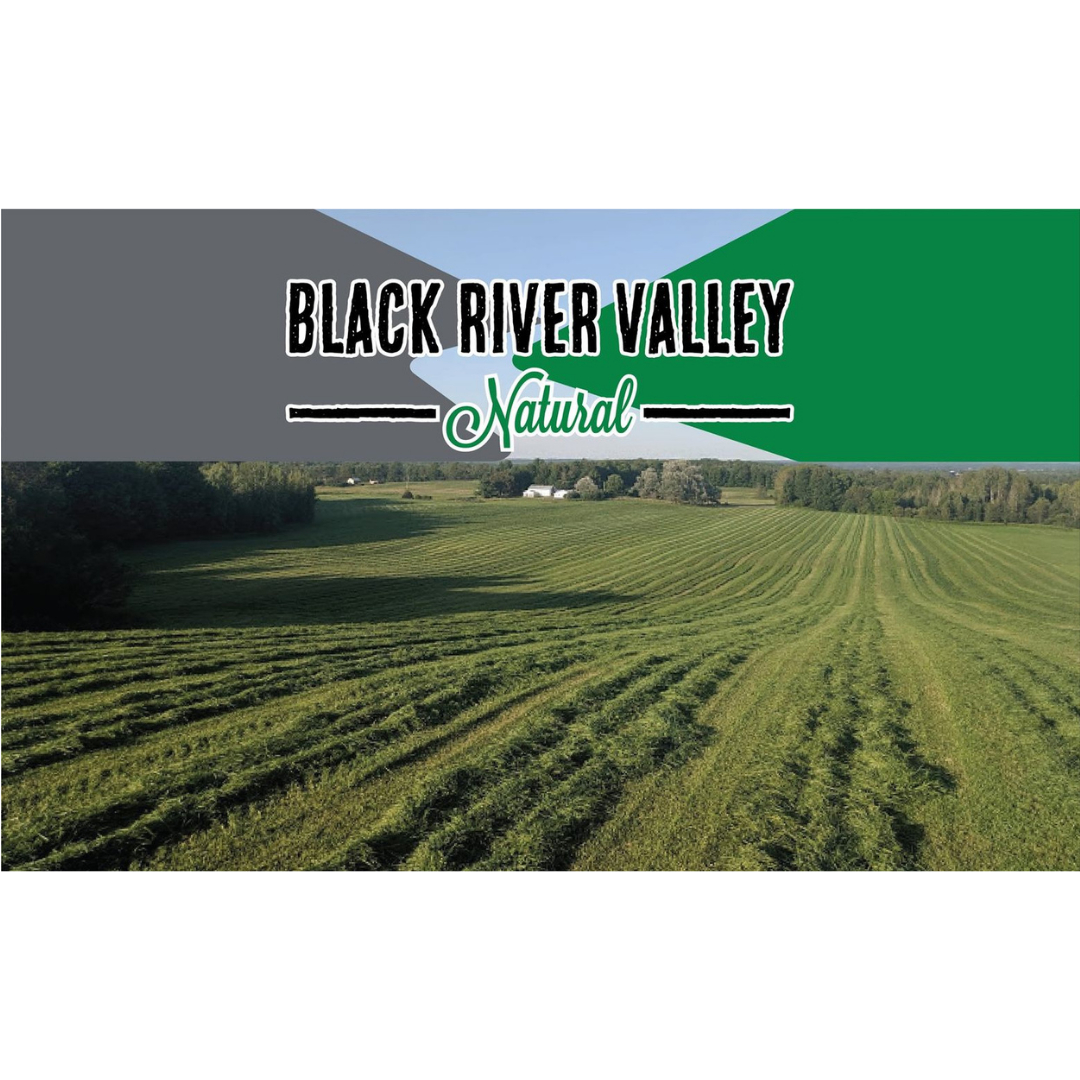 Black River Valley Natural
Contact: James Munn
City: Lyons Falls, NY,
Email Address: info@blackrivervalleynatural.com
Phone: 315-271-3800
About Us
Black River Valley Naturals is an artisanal small-batch creamery, food, and co-processing facility located in Lyons Falls, NY. When Founders James and Bethany Munn decided to change what their definition of success looked like, they had no idea that in only a few years they would go from high tech manufacturing and healthcare administration to bottling milk and churning butter - but that's exactly what they did! They quit their corporate jobs, sold the house, and moved back to the family farm with their two young boys in tow, and started Black River Valley Natural with the intention of providing a better life for their family as well as to give back to their rural hometown community they both felt so strongly about.

Black River Valley Natural was established in 2018 to provide our valued customers with premium quality dairy products while encouraging the development of a sustainable regional food system and strong rural economy within and for the Black River Valley. At the same time we want to educate our customers and support the proud local agricultural heritage and legacy of our Lewis County family farm partners through a transparent focus on their caring animal handling practices, environmental stewardship, and responsible use of technology and modern production practices. At Black River Valley Natural, we never co-mingle our milk. That ensures that each small batch of our delicious dairy products is made from milk from a single-origin dairy farm with no blending - that means you know exactly where your milk is coming from. All of our products are made from fresh pasteurized but non-homogenized cream-on-top whole milk using traditional production practices. That means their delicious farm-fresh taste will take you back to a simpler time.

In 2020, Black River Valley Natural more than doubled its product offering by continuing to grow its dairy line but also launched a full non-dairy line as well. New products such as granola, hummus, and artisanal ferments complimented our existing products and also allowed us to take the same principles we applied to our dairy line and bring them to bear across an even wider array of products and purchase even more locally grown products. This newly expanded line set the stage for things to come and culminated the launch of our own brick-and-mortar retail space - The Deep Roots Fresh Market & Bistro.

Black River Valley Natural continues to grow as we set our sights on partnering with even larger retailers at the regional and national levels. Our goal is to make Black River Valley synonymous with fantastic food!