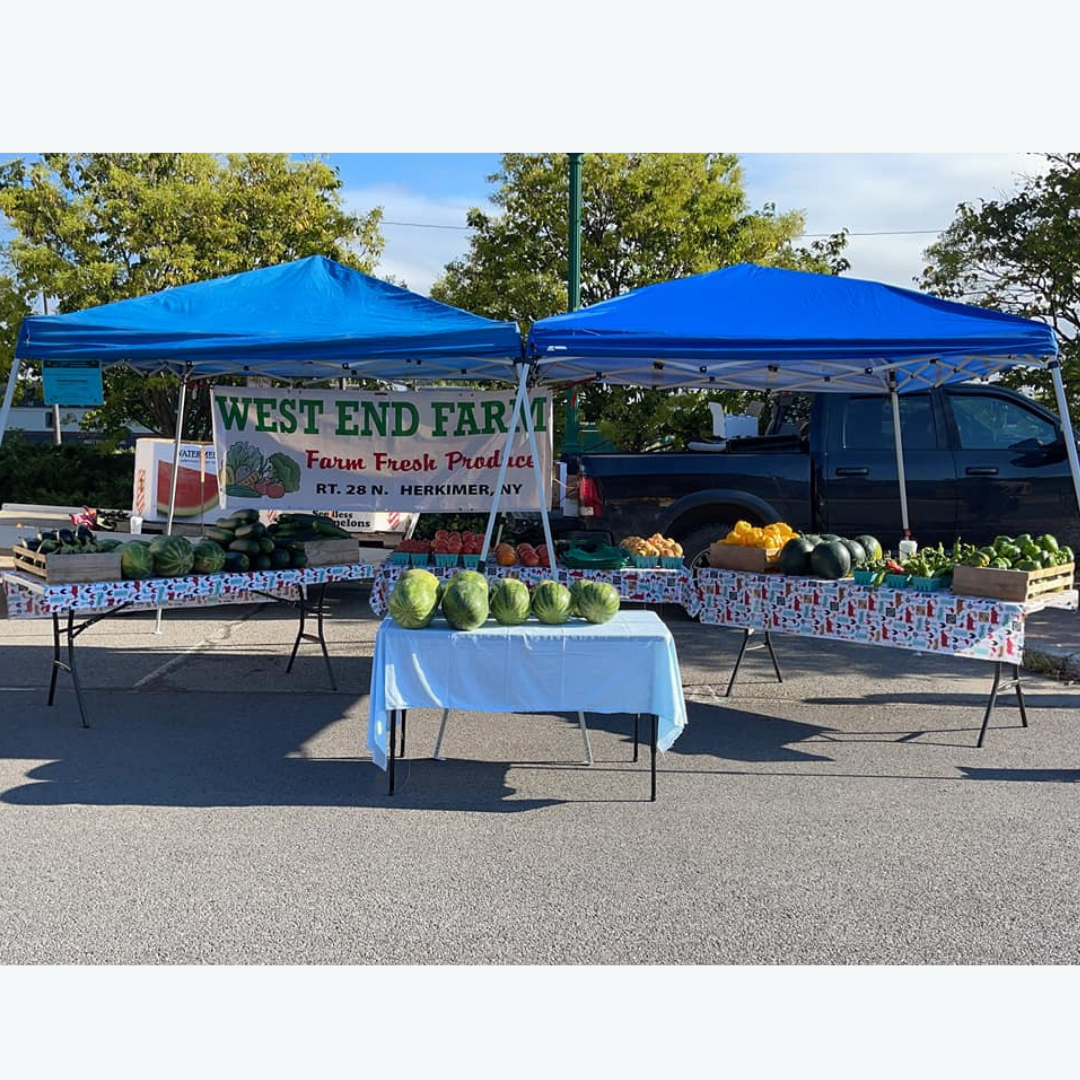 West End Farm
Contact: Richard and Sarah Hayes
City: Herkimer, NY,
Email Address: westendfarm13350@gmail.com
About Us
West end farm is a 9.5 acre piece of heaven in the town of Herkimer, in Herkimer county. We bought West end farm in 2018, and have been growing our farm and produce ever since. At first we started with a few different types of vegetables and fruits and trying new ones to see what works and fits our farm. 2020 we decided to start looking into making this our lives and working towards that goal. We are beginning, learning and growing as farmers, as we grow in knowledge and are able to bring produce to the communities we are in contact with. We are excited, and empowering ourselves for the future. We enjoy what we are doing and excited for the future! Our journey is just beginning and with eyes wide open to tomorrow. We are growing our way to growing a better tomorrow.

Richard and Sarah Hayes are the owners and operators of West end farm. With the help from our boys and our extended family, we work to grow as farmers and as members of the community. Daniel our second oldest is a partner in the future of the farm, with he and his growing family we are working on building a bright future for West end farm and it's future. Jedediah, Mattais, Canaan and Zechariah our four youngest, we are going to have a small army growing and picking the best produce you can find!
Practices
West end farm is a produce farm and nursery, we grow vegetables, fruit, and flowers. We are always learning to grow better, and be better farmers. We are growing our basics like tomatoes, cucumbers, pumpkins and beautiful hanging baskets, but we are also starting to grow lettuce, spinach, and in the future fresh cut flowers. We want to bring the best to your family, cause we want to have the best for our family too. With good farming practices and working with the land we are doing our best for the best produce and fruit.

With sustainable practices and good land management practices we are learning to be caretaker's and farmers striving for a better product for your table as well as our own. We work to be as close to organic farmers as we can, no we are not organic, but we are mindful producers and consumers of our produce. We work diligently to do our best for the best natural product to produce.